Coliving, as a modern and popular concept of community living, is "a home away from home", says Hana from Slovakia, who is living on the island of Tenerife. For her, living without commitments is a magnet for like-minded people and an experience that has allowed her to get to know herself. Coliving, which will be created in Nesto, gives tenants the opportunity to share not only the space they live, but also their interests, values, ideas and work experience.
How did you get to the Spanish island of Tenerife?
I work as a UX web and app designer and I needed a change from the daily stereotype. I love travelling and exploring new countries and wanted to try working as a digital nomad. I longed to go somewhere with a tropical climate and ocean to learn how to surf. I chose the Canary Islands as they are part of the European Union and there is only an hour time difference, which is ideal for work.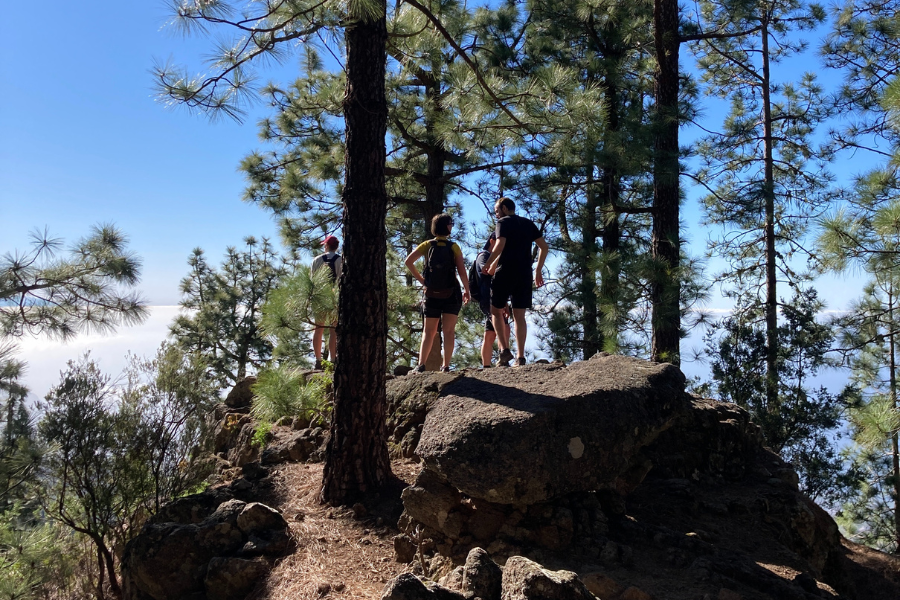 Why did you choose coliving as a form of community living?
I pictured myself living somewhere in a sublet and I was looking for a coworking space, a place where I could work online during the day. I hadn't heard of the concept of coliving back then. I later found out that it's housing for people who are interested in living more communally share a common space. Three years ago, when I started my travels, there was probably only one coliving in Tenerife. Today, they are springing up like mushrooms and are very popular. The pandemic has helped. Coliving has solved my housing problem and also given me a place to work and meet new people.
What kind of people are attracted to this concept of shared housing?
Community is at the heart of coliving and is the biggest added value of the concept. It's a unique experience and an opportunity to get to know new people relatively quickly because you're living under the same roof. It was very easy to get to know each other. All I had to do was open the door of my room and I had company and new friends. When I wanted to be alone and have some privacy, no-one disturbed me in my room. It's up to each person to what extent they want to socialise. Coliving attracts digital nomads from different parts of the world and cultures. We are on the same wavelength. We have chosen the same place, we have similar lifestyles, we like to travel and meet new people. I haven't met any Slovaks here yet (laughs).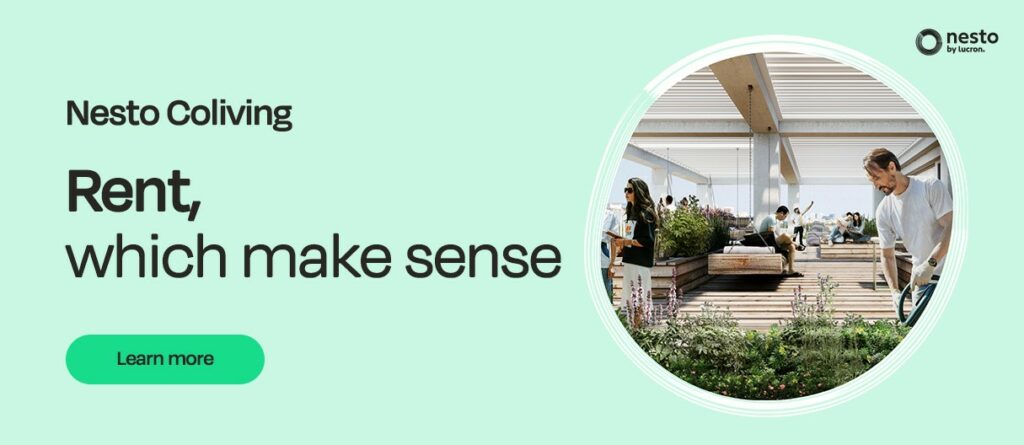 Could you describe in more detail the coliving which you still go back to?
The building is a three-storey Spanish house from 1852 in the historic part of the town of La Orotava. There are several flats for about 20 tenants, with one to three bedrooms, in an area of about 800 square meters. The house has a beautiful yard and garden, a study room with fast internet and an ocean view. There are common areas and shared bathrooms.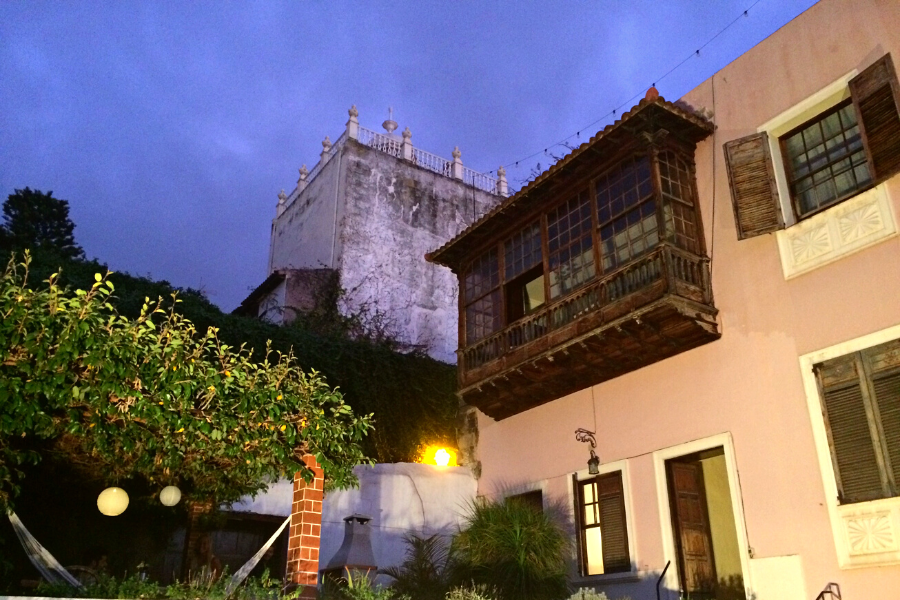 The fully equipped kitchen has fridges with shelves divided by room, also a pantry where everyone has their own space for food. There's also a shared fridge where you'll find food that roommates want to share with the others. The large living room is used for communal "family" dinners and movie screenings, but there are also soundproof booths for phone calls. There is a small gym and laundry room where you can wash your clothes. Yoga is regularly practiced on the rooftop, and occasionally there's a party. All the residents are interconnected via a communication platform on the phone, through which joint activities, hiking or dinners are organized. The coliving hosts also organise a regular programme. This creates a lively community where there is always something interesting going on and everyone has the opportunity to get involved and share moments together. There's a family atmosphere and it's my home away from home. The longest I've lived there was three months and I love going back.
What are the rules for sharing common areas and for making coliving work?
Shared work spaces are a quiet zone where no phone calls are allowed. You can take work calls in your room, where there is a desk, or in the call booths. Night time quiet hours start at around 10 p.m. and everyone respects this. Many things are based on trust and mutual help. Everybody does their own dishes. All the residents take their turn with the work, and behave in a communal, friendly and responsible way. This is also how relationships and a pleasant atmosphere are created.
What are the rates for such a coliving concept?
I think coliving rates are reasonable, starting from around 800 euros per month. It doesn't compare to the rent in Slovakia, but it's affordable housing. It includes breakfast, room cleaning once a week and space to work with fast internet. You don't have to worry about a lot of things. Laundry, other activities and communal dinners are added to the bill. However, the company and community that coliving offers is priceless and that's a huge benefit. Some coliving places have a minimum stay of one week, others have a minimum stay of one month. You don't have to commit to longer.
What did coliving teach you?
I became independent and I came out of my shell. You are in a familiar environment most of your life and in the company of people you know. In coliving I can be whoever I want to be, even myself (laughs). Nobody has any preconceived ideas about me, I'm practically anonymous. It's a very interesting experiment. I've come to know what I enjoy, what I want in life, what matters to me. I'm proud of myself for going into an unknown environment and being able to step out of my own bubble. I've met many inspiring, open-minded and insightful people there, made friends from all over the world and gained a different perspective on life.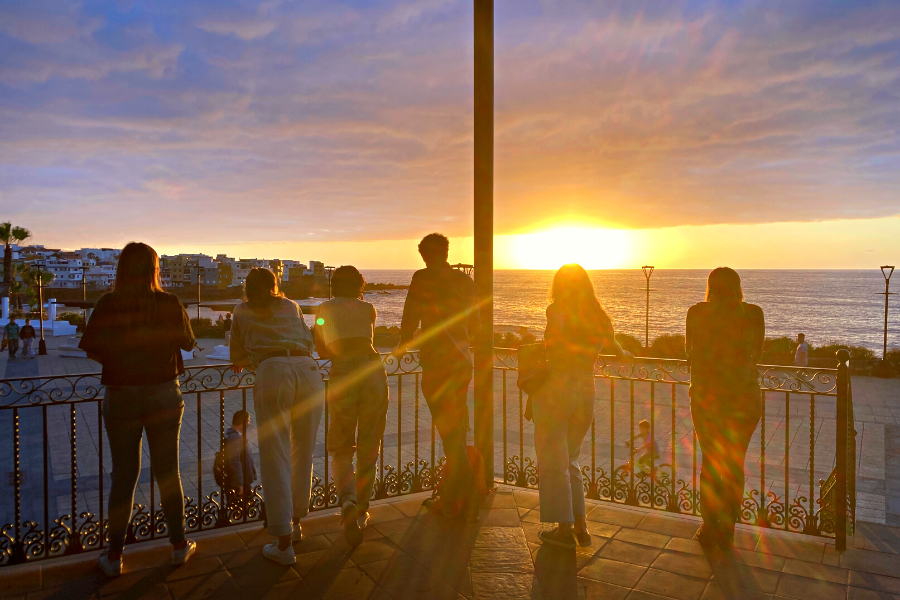 How would you describe the advantages of this new form of housing?
You don't have to commit. In coliving you don't feel like a tourist as you work every day and earn your living. It's not a boarding school for adults or a holiday hotel. Everyone I met there had a remote job, was busy during the day and wore headphones. There were some who were writing their thesis, working on projects, or self-educating. In their spare time they could explore the island, surf and integrate into everyday life. It's slow travel. You are able to establish a daily routine, something you won't experience on holiday. Plus, you are surrounded by an interesting community of people who travel and have a different approach to life. It's also inspiring work-wise. Every time I come back, I realise that time doesn't pass as quickly as it does in coliving, where there's always something going on and people are very active and spend a lot of time together. It's a non-transferable experience. My friends have even asked me if I would like to start my own coliving in Slovakia, given my experience. Who knows…
Are all coliving places the same or do they differ significantly?
Each coliving is different. It's based on the people who founded it and create its atmosphere. It depends on their approach to daily operation, how they build relationships with the tenants, how they set the rules, and what kind of space the housing is in. It also depends on what kind of people it appeals to and attracts. The coliving I visited in France was also open to families with children and older nomads. It's good to see several places in different countries. It's also always a unique experience because of the people you meet and get to know there. I love going back to the same coliving, because it almost feels like home. I enjoy this form of living in a foreign country without commitment. I am a sociable person, community is very important to me.
Coliving
Coliving is a modern concept of shared housing.

Residents share some areas (usually the kitchen, living room/lounge, coworking space and other services such as laundry, reception, etc.).

It is a temporary form of "roof over your head" suitable for a few months to years.

It is a more communal and open way of living.

It is mostly popular with younger people who do not want to be tied to a property.

Nesto will also feature coliving and will provide excellent accessibility to the centre of Bratislava and to Vienna and surrounding Austrian towns and villages.