Have you ever had the feeling that you are stuck, and your life is not moving anywhere? That you cannot come up with new ideas and a glass of wine no longer helps? Dutchman Hans van de Rakt got to a similar situation roughly three years ago. He decided to leave the Netherlands, move to Spain, and try a new way of living: coliving. The community of people he encountered there helped him get recharged with new ideas and move forward in his career, too. Despite the fact that this alternative form of living is popular mainly for young people, Hans discovered it in the age of sixty and swears by it today.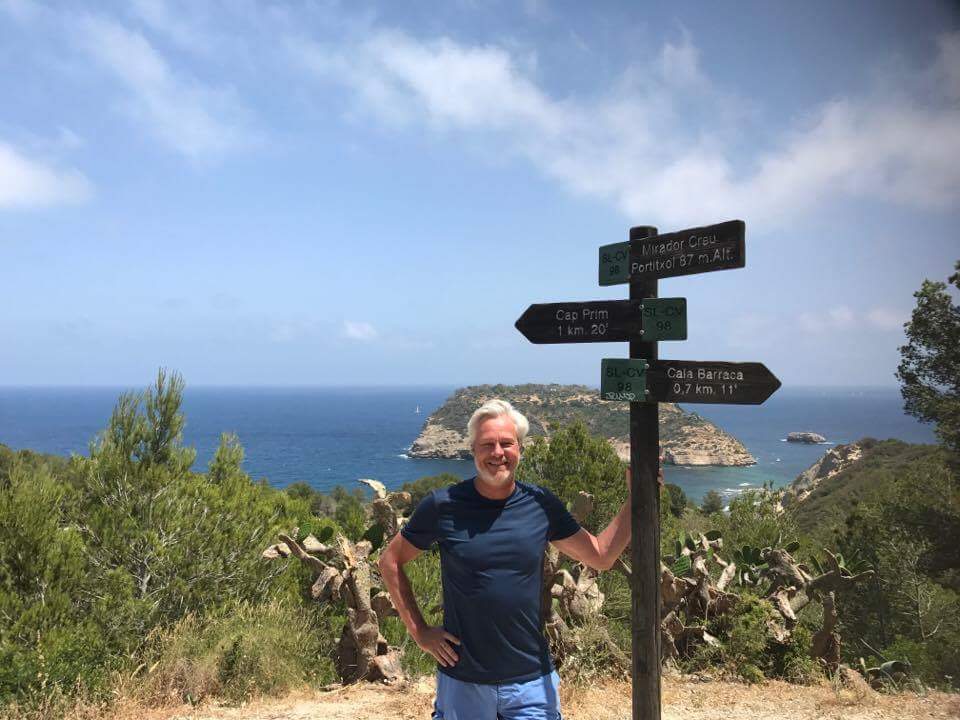 What is coliving
Coliving is a term that you might have already heard, but just like many other people, you may have trouble understanding its meaning. To put it simply, coliving is a modern way of living which gives tenants the opportunity to share not only their living space, but also values, interests or work experience and ideas. This concept is based on cooperation, openness, forming communities and thanks to a higher level of sharing also on the effort for a more sustainable life.
Although coliving is considered to be a "modern" concept, this is not entirely accurate. Since the beginning of the civilisation, people have lived in close communities for many reasons – higher survival rate, efficiency, and the need for relationships. Coliving is trying to formalise a concept that has been around for millennia.
Why did you decide to live in a coliving?
I wanted a change and to try something new. I needed something that will help me restart; I had a feeling that my life is standing still. I have read a few articles about coliving, and I decided to give it a try. If you do the same thing every day, you always get to the same result. Therefore, it is good to get a new perspective of both your work and personal life. Eventually, I chose "Sun and co." This is a place that combines coliving and co-working, so people coming here want to live in a community and work from here too. This was my also case – I lived here and continued with my work. Of course, I also liked that Spain is a warm country. I really like sun. In the Netherlands, we had winter at that time, so it was very pleasant.
How long did you live there?
Around three weeks.
Didn't you want to stay longer?
Yes, but I had some obligations at home – flat, work commitments and so on. Three weeks were ideal for me. But I met people who spent half a year there, and even a couple who sold their flat, travelled the world and lived in colivings. So it's highly individual. You can stay however long you wish.
What did this experience give you?
I can say that to a certain extent, it made me freer. It encouraged me to be more social, I learnt a new sport – pickleball (similar to tennis), and what is most important, I met interesting people from various countries and got useful feedback from them. At that time, I was working on a new concept to help young professionals with mental health issues. Because in this coliving, there were mainly young people, we discussed this a lot, and it helped me to come up with a more specific and better concept. If you are creating something like this, you have to talk to the target group, and talking with people from various countries and with different life experience is even more enriching than having a sample only from the country you live in.
Thanks to coliving, I also learnt that I can live with strangers without any problems, which was a pleasant discovery for me.
You work as a "Happy Business Coach." What does it mean? What is your work about?
I help entrepreneurs and company managers who are stuck in their work and personal life. In fact, in most cases it is a combination of both. For instance, many entrepreneurs founded their companies ten and more years ago, and they are still using the same concept. However, it is no longer working, and they don't know where to go next. I am also helping them by talking to them, and I organise seminars about how they could improve their business concept, marketing, sales, etc. I am trying to give them a new perspective of their work and life, because if you have been doing something for ten years, you often don't see where the problem is. You are a part of the problem, but also of the solution.
A mixture of people living under one roof
How many people did you live with?
Around twenty-five.
The coliving I mentioned was combined with a co-working. Didn't you work non-stop then?
No. The great thing about this concept is that you only work as much as you want and at the time you want. You always have a choice. If you do not feel like working any more, you can just chat with people, do some sports with them, cook something, and so on. It is always up to you.
Did you spend a lot of time with your fellow residents?
Yes, I did, but there were also people who were more introverted and participated in group activities only occasionally. As I have already mentioned, we have often cooked dinners together, or we went out to have a meal in a restaurant. We used to go on walks along the beach, we went kayaking, did yoga, and I learned to play pickleball, a sport similar to tennis.
You mentioned cooking together. Did you learn to cook something new?
I learned how to make a Spanish local dish called Pinxtos. These are very small sandwiches, and you can put almost anything on them.
Coliving is a way of living popular especially among young people. Didn't you mind that you were the only one older than forty?
Not at all. It is true that most of the people there were younger, but this was an advantage for me. In this concept of living, you usually encounter open-minded people, who can inspire you a lot. You never know who you meet – this can mean younger people, older people, couples, singles, etc. This mixture of people living under one roof is one of the things that make coliving so interesting.
What did your normal day look like?
It was quite ordinary – I got up, made breakfast and then I usually worked. Later I cooked lunch and then I continued working or I spent time with people. In the evening, we would cook dinner together or go out. Twice a week, we turned on the projector and watched films together.
Are you still in contact with people that you got to know there?
To be honest, not really. Coincidentally, I recently exchanged a few messages with one person on WhatsApp, but you know how it is – out of sight, out of mind. But if I wanted to, I have their contacts.
Didn't you have an issue with a lack of privacy? After all, you lived with twenty-five people.
No. There was a possibility to select a private room or a shared room with other people (for two or four people). I chose a private room, so I had privacy whenever I needed. Everyone could arrange it in a way that is suitable for them.
How did you keep it tidy? Didn't you have an issue with people who refused to clean?
No. We had some recommendations from the managers of the coliving, but most of the time, this worked in a natural way – everybody cleaned after themselves. Sometimes, we would wash the dishes in a group of three or four people, which made the chore much more fun.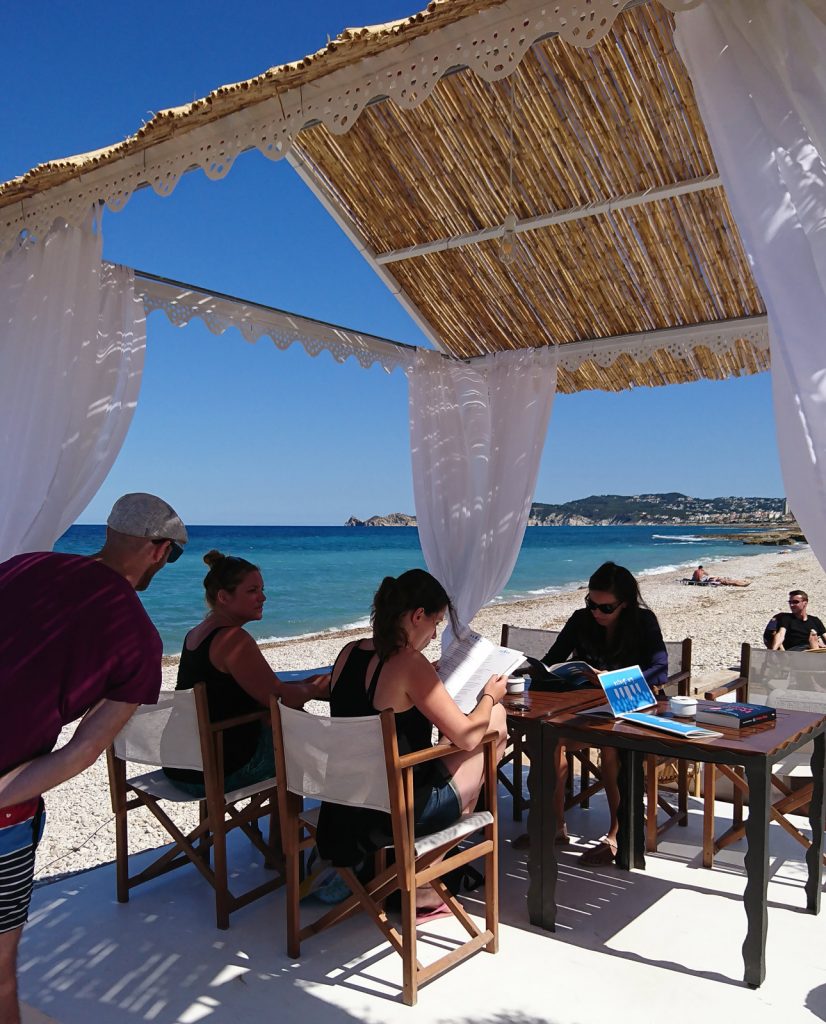 Did you have to follow certain rules?
Nothing special, we just respected each other. For instance, when we opened a bottle of wine or made some drinks in the evening, we tried not to be too noisy, as it was not a holiday hotel but a place where people lived and worked. But it was all about personal responsibility.
Could you imagine living in a coliving for the whole year?
To be honest, I sometimes think about it, but this is especially during the winter, when the temperatures are below zero. I am currently launching a new project here in the Netherlands, so it probably wouldn't be possible. But if I could work and make money wherever I lived in the long term, then yes, I would seriously consider it.
Can you imagine living this way in the Netherlands?
I would prefer some other, more sunny country. But I know that some people will choose this kind of community life in their home country, too.
What would you tell people who would like to try coliving but have doubts?
That they should try it. Otherwise they won't know what it can give them and in what areas of life it can help them grow. For instance, they can try it for a week or two. One of the advantages of coliving is that you don't have to commit to anything.
If you have more questions about the experience or work of Hans van de Rakt, you can contact him on www.hansvanderakt.nl.