As future residents of Petržalka's most modern district, you will be able to enjoy traditional Christmas markets close to Nesto during the Advent season, which are within easy reach of your new neighbourhood. Once construction is completed, you will also be able to celebrate Christmas in your neighbourhood community on Nesto's large square. Let's look at what the area around Nesto offers this year and enjoy the Christmas atmosphere of friendly meetings, traditional food and drinks to warm us up.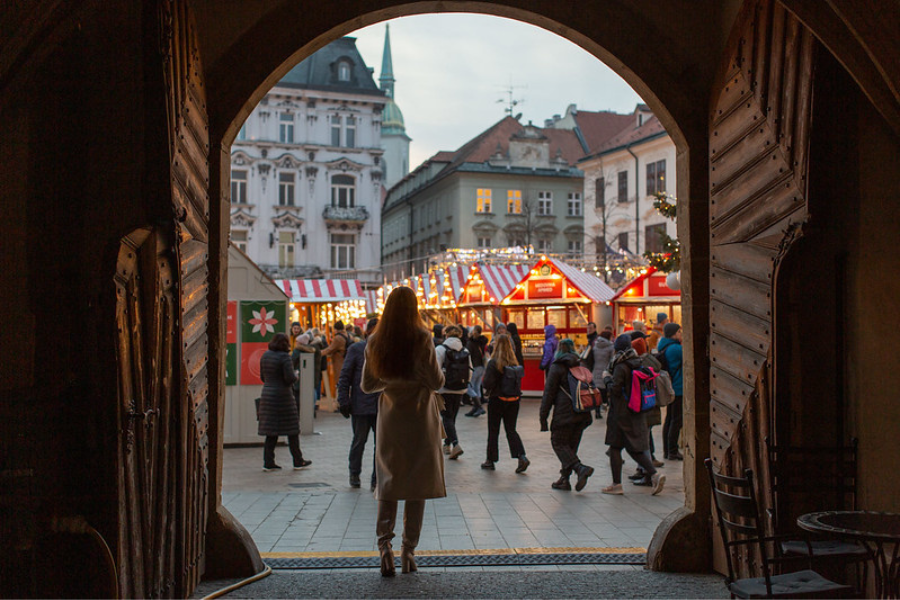 Christmas Petržalka 2022 at Námestie Republiky Square
Petržalka hosts a number of small atmospheric Christmas markets with Christmas trees, performances, concerts and charity activities to help people in need from the end of November onwards. The market at Námestie Republiky Square is the nearest Christmas market to Nesto, but you can also enjoy Christmas punch at the racecourse, or at small stalls in other parts of Petržalka. It's your call which direction you take in Petržalka!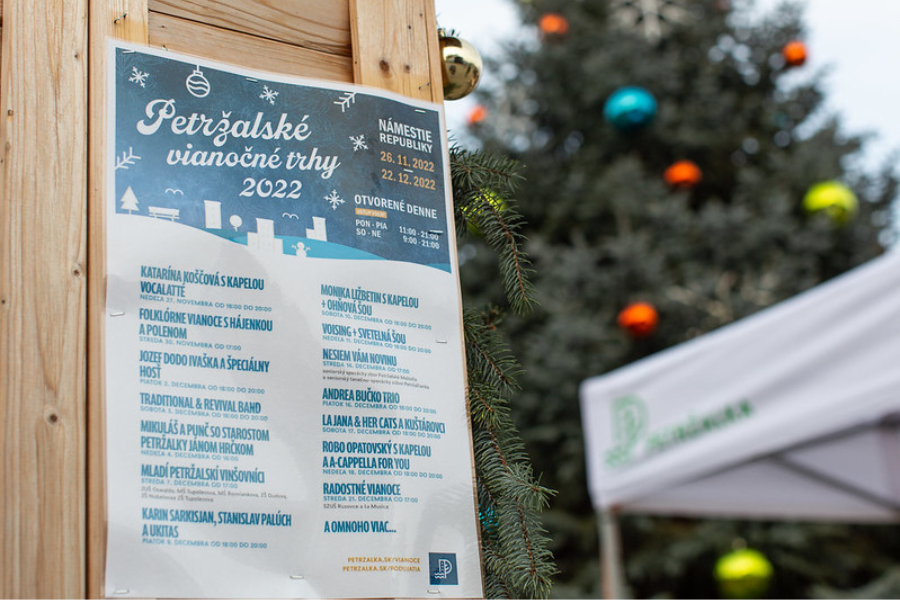 Winter Tyršák by the Old Bridge
Christmas markets are also held on the town beach at Tyršovo Square as part of the Winter Tyršák Festival. New Petržalka residents of Nesto, as well as all residents and visitors to Bratislava, enjoy good food and drinks here, including the Christmas classics of pork neck in a bread roll, lokša (potato pancakes), mulled wine and punch. Tyršák will also be the venue of a bazaar, quizzes and other cultural events. The advantage of these Christmas markets is parking, which is free for the first two hours.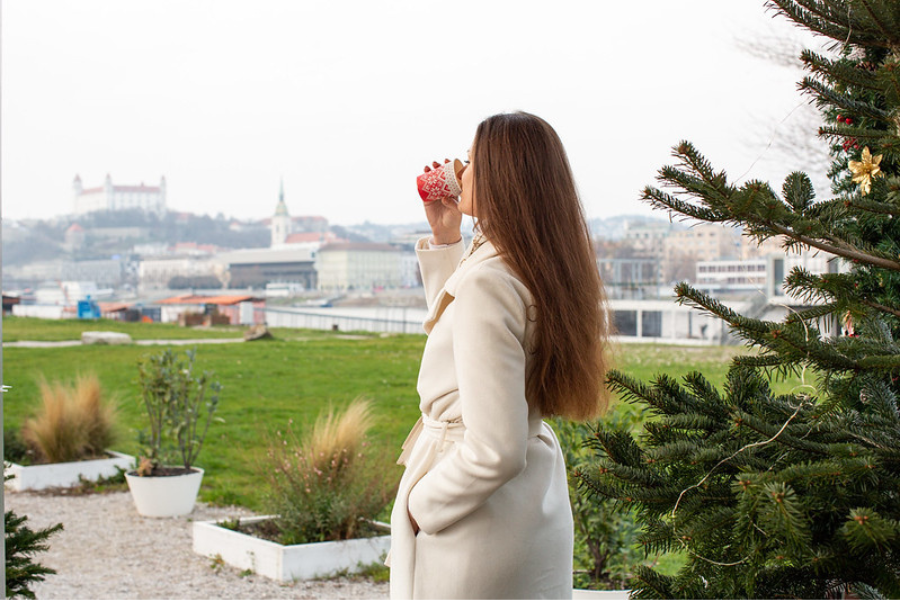 Traditional Christmas markets in the Old Town
The Christmas markets on Hviezdoslavovo Square and the Main Square are an essential part of the Advent season in the capital. The centre of Bratislava is closer than you would expect from Nesto, so you – future Nesto residents – can enjoy the atmosphere with tasty food and hot drinks anytime. The Old Town Christmas markets with beautiful decorations run from 25 November to 23 December this year. Don't miss out on interesting events held by the 14-metre-high Norway spruce, popularly known as the "silver fir". Bus number 80, which stops at Kollárovo Square, will take you directly from Nesto to the city centre.
Christmas at a castle or in Vienna
Nesto's location is not accidental. Its unique potential lies in its proximity to the Austrian border. A short drive will take new Nesto residents to the nearby Schloss Hof castle, which offers a rich programme for all ages during the Advent season.
There is a D2 motorway exit very close to Nesto, and the D2 is the quickest way to Vienna's Rathaus, where the magical Christmas market, the Wiener Christkindlmarkt, is held on Rathausplatz Square. The market's history dates back to the 18th century, but it has been held in front of the Vienna City Hall since 1975. For those interested in visiting Budapest, even the capital of our southern neighbour is not so far from Nesto. Only the Christmas markets by the Adriatic Sea in Dubrovnik, Croatia, are said to be more popular than those in Budapest.
Christmas in Nesto in two years' time
Once construction is completed, you will also be available to enjoy Christmas markets within Nesto. Its large square, which is not a common feature in new residential projects in Slovakia, will serve several purposes. It will be the venue of various cultural and social events during the Advent period, including our own Christmas markets. The public space will thus create an ideal place for building a vibrant neighbourhood community. This is why we say – Nesto is exactly where it should be!